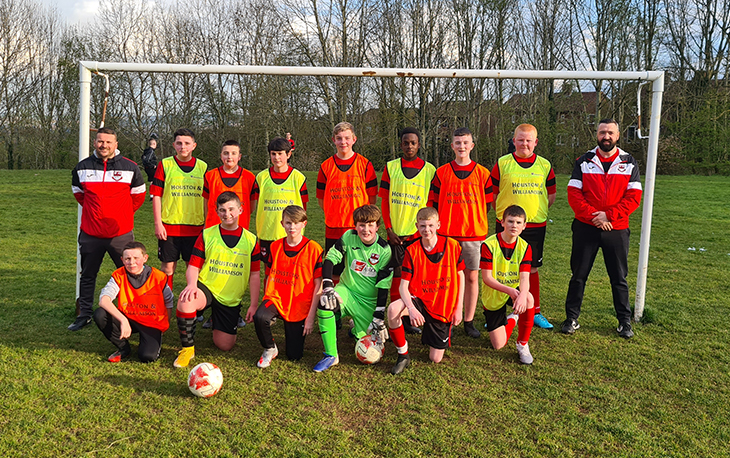 The team at Houston and Williamson Funeral Directors proudly sponsor the training bibs and water bottles at Ballysillan Swifts FC.
The club started out as a youth academy and has grown with 14 members, with some of the kids have been there from day one.
Houston and Williamson are passionate about creating a positive impact in the community and clubs such as this give young people an outlet, which has never been more important than since the start of the coronavirus pandemic.
Coach Eddie Carlisle said: "We couldn't have asked for a better bunch of kids and it's been a pleasure to take that journey with them. Your donation has helped us improve not only their mind set but fitness also. With the world filled with computer games and kids spending most of their time in their rooms on them it gives them a focus and improves their interactions and mindset with the world around them."